NOVEMBER 21, 2019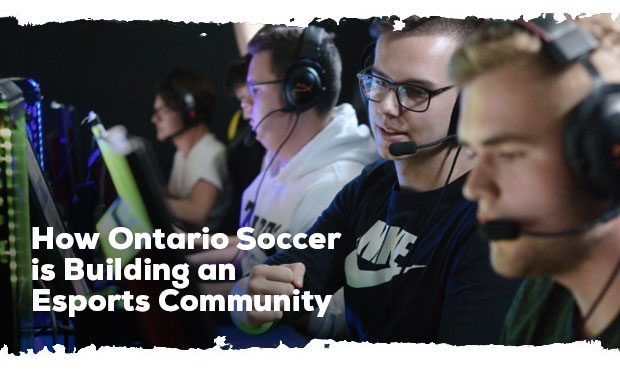 Ontario Soccer officials had an 'aha!' moment when they realized that video games are not driving kids away from physical sport. In fact, it's just the opposite—esports allows young athletes to learn more about their favourite sport and feel more connected with the game.
"We feel esports can help us to speak in the language and to engage at a level that our youth members—of which about three-quarters are age 18 or younger—want to engage," says Björn Osieck, director of business operations, Ontario Soccer.







Decoding esports fans
Charlton Insights' new research offers insights into esports fandom in Ontario.




 

 




Recommended Resources
Woman Enough: How a Boy Became a Woman and Changed the World of Sports




 

 




Destination Profile

Montreal is focusing on aquatics, action sports and esports as well as the modernization of its legacy Olympic Games infrastructure.









Rethink Ontario Sports Travel at This Redesigned Hotel

At Toronto Marriott Markham, athletes, coaches and other travelers will find comfort and innovation – and all less than 2 kilometres from the world-class Markham Pan Am Centre. Learn more about the elevated amenities and accommodations at this modern Ontario hotel.



 

 





Bring It North: Written and produced by Yukon musician Daniel Ashley, the theme song of the 2020 Arctic Winter Games features throat singing and Tlingit vocals.

Listen here

Read all about #AWG2020

 

 

Winter is coming and endless adventures await in Saskatoon

Visit www.saskatoonsportstourism.com and discover the adventures for yourself.

 



Toronto Sport Summit 2019


November 23, 2019
Humber College, North Campus, Toronto

Pathways to Save Community Sport, presented by the Toronto Sports Council




 
 


Manager, Facilities Operations

York University, Department of Athletics & Recreation
Keele Campus, Toronto




Coordinator, Ticketing
Rugby Canada
Vancouver
Learn more

 

Operations Manager
Mackenzie Tour - PGA TOUR Canada
Oakville, Ont.




English-French translators
Pickleball Canada
Telecommute position
Learn more