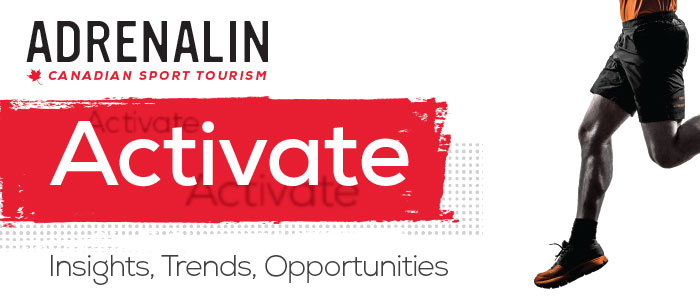 Over the last decade, the relationship between sports fans and sponsor brands has become more nuanced and complex. The Repucom report, Fan Revolution: Global fans in the information age, offers a deeper understanding of fan behaviours and attitudes by identifying seven distinct groups, each with their own unique characteristics, behavioural tendencies and attitudes to sport and sponsors.

TREND POSITIVES love sport and what it says about them. They consider themselves to be early adopters and are image conscious. Their principal underlying reason for being a sports fan is that it identifies them as a member of a group they aspire to belong to.

GAME EXPERTS want facts, statistics and tactics. They are deeply interested in, and connected to, the intrinsic detail of the game.

CONNECTION FANS like to join friends and family to enjoy sport activities. Activations that celebrate, enhance or amplify these connection opportunities strike a strong chord with this group.

ARMCHAIR FANS enjoy the ability to connect to the wider world from the comfort and safety of their own homes. They are interested in sport, but are not die-hards.

BUSY fans focus on family, work – and that's about it. They are relatively disengaged from sport due to other priorities in their busy lives, not because they don't enjoy it.

DISENGAGED folks really don't care about sport – it's just something else to watch on TV, or a big event their friends might enjoy.

CYNICS are sports fans, but their love of sport is highly coloured by what they perceive as over-commercialization. They accept that sponsorship is a reality, though they will stay away from it.

Collectible

Four-Piece Gift Set

The Spector & Co. four-piece gift set features a Donald Jr. portfolio, Harmony Wireless speaker, Donald 6,000 mAh power bank and Veneno silver ballpoint pen.



Save the Date

2016 Sponsorship
Marketing Awards

When: April 27, 2016
Where: Arcadian Court, 401 Bay St., Toronto
Need to know: The Sponsorship Marketing Council of Canada recognizes the best in class brands, properties and agencies that are truly raising the bar in the field of sponsorship marketing.


CSTA Webinar: How a DMO Can Land an NSO's Event

When: June 7, 2016
Where: Online webinar
Need to know: Speed Skating Canada and Canoe Kayak Canada will provide an overview on what they're looking for when seeking a host community.


George Brown College 5 to Watch: Canada's Sports Business Awards

When: June 9, 2016
Where: George Brown College Waterfront Campus
Need to know: This must-attend event identifies the next generation of sports business leaders.

More industry events at adrenalinmag.ca.




Inside Track


2018 Volleyball Canada Championships head to Edmonton


As many as 10,000 athletes and coaches, plus 15,000 spectators from across the country, will descend upon Edmonton's Expo Centre May 12 – 24, 2018, as the city plays host to the Volleyball Canada Championships. It is one of Canada's largest national-level single-sport events and will feature about 800 teams in various age categories, coinciding with international competitions. Edmonton Events, a partnership between the City of Edmonton and Edmonton Tourism, was recently recognized as Sport Tourism Organization of the Year by the Canadian Sport Tourism Alliance.

Prince Harry to bring Invictus Games to Toronto


Toronto will host the third Invictus Games in September 2017. In making the announcement, Prince Harry, patron of the Invictus Games Foundation, said the Toronto-hosted event will have more competitors, participating nations and sports than previous events. The Invictus Games is the international adaptive sporting event for wounded and injured servicemen and women. The foundation uses the power of sport to inspire recovery, support rehabilitation and generate a wider understanding and respect of all those who serve their country.

Look Who's Hosting: Charlottetown will host the second annual Atlantic Canada Event Summit, June 14-16, 2016… Blue Mountain Resort will host the third independent Obstacle Course Racing World Championships, October 15-16, 2016… Niagara Falls, Ont., and Buffalo N.Y., will host the Niagara Falls International Marathon, October 28-30, 2016… Burnaby, B.C., will host the World Taekwondo Junior Championships, November 16-20, 2016… Grande Prairie, Alta., will host the Alberta Summer Games in July 2018… Penticton, B.C., will host the 10-day ITU Multisport World Championships Festival in August 2017.

Share your event news, case studies or story ideas with the editor at adrenalinmag.ca.
| | |
| --- | --- |
| Job code | Opportunities, training & education |
Executive Director – Hockey Winnipeg
Hockey Winnipeg is looking for a new Executive Director. The successful candidate will provide leadership in the development of Hockey Winnipeg's vision, mission, goals and the corresponding strategies, plans and budgets to achieve success each hockey season.
Application deadline: April 29, 2016
Board of Directors – Ontario Volleyball Association
The Ontario Volleyball Association is seeking energetic and caring professionals to join its volunteer board of directors in the positions of vice-president admin/secretary and directors at large. The successful candidates will have a background in governance, law, risk management, and/or information technology.
Application deadline: June 30, 2016
Recent Appointments: Katherine Henderson is the new CEO of Curling Canada… Roland Deveau was appointed president of Golf Canada… Allen Vansen is the new CEO of Rugby Canada… Jane Clapham was recently appointed executive director of the Canadian Lacrosse Association and Alain Brouillette was named communications, marketing and promotions coordinator… Richelle Starke has been named marketing and events manager, Canadian Sport Centre Manitoba.

| | |
| --- | --- |
| | |