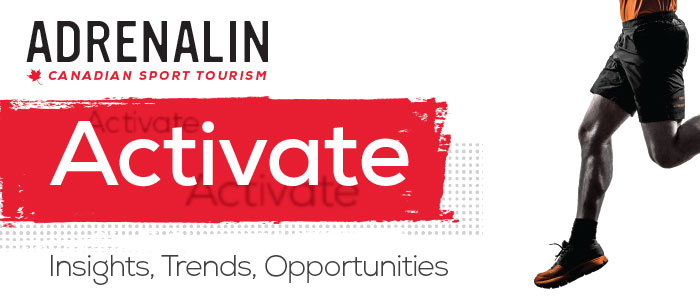 Everybody's talking about millennials these days, but there's another demographic that is having a significant influence on sport events. Born post-1990, Generation C is connected, content-centric and community-oriented. They are multi-screen users with a preference for mobile gadgets, and spend much of their time on YouTube.

They also have a different attitude toward both the game experience and the fan experience such that sport groups need to adopt a "Generation C mindset" if they're going to connect with this influential demographic going forward, Owen Welsh, director, corporate partnerships, CFL, said during a recent panel discussion hosted by the Sponsorship Marketing Council of Canada.

Looking at trends for 2016, panelists said sport groups must find new ways to pique fan interest, including investing in branded content. We'll see more use of virtual reality and 360° content, two recent examples being the Gatorade 360° Bryce Harper Virtual Reality Experience, and the Shaw Road to the Grey Cup activation.

Additional trends that are expected to gain traction this year:

The importance of "second screen" content
Podcasts as a new form of branded content
The integration of brands and virtual reality storytelling
The use of wearables to measure fan emotions during sport events, for example, Jaguar's #FeelWimbledon activation.

Collectible

Keepsake Coins

Why not celebrate your sport event by having the Royal Canadian Mint strike a commemorative coin? Collector coins can be designed to capture a significant milestone or the intensity of game play.
—Astrid Van Den Broek



Save the Date

SMCC Vancouver Engage Conference

When: February 25, 2016
Where: Simon Fraser University
Need to know: Agenda addresses key aspects of effective sponsorship marketing using recent case studies.


University of Toronto Sports Industry Conference 2016

When: March 4, 2016
Where: Rotman MBA building, University of Toronto campus
Need to know: Speaker roster includes leaders from Canada Basketball, NHL, Toronto FC, NBA, Right to Play, and more.

When: March 6 – 8, 2016
Where: Westin Ottawa Hotel
Need to know: Canada's largest annual gathering of sport tourism professionals and event management firms; hosted by the Canadian Sport Tourism Alliance.

More industry events at adrenalinmag.ca.




Inside Track


Canada Games Council launches bid process for 2021


The Canada Games Council (CGC) has officially launched the bid process to select the Ontario community that will host the 2021 Canada Summer Games. Last December, CGC and the Province of Ontario hosted an information session that provided an opportunity for all interested communities to clarify any issues, questions or comments on the bid process. CGC now embarks on a 14-month process to select the host city. Interested communities have until May 20, 2016 to submit their letter of Intent to Bid. The winning host city will be announced publicly in March or April of 2017.

Virtual Gets Real


Consumers want virtual technology for everyday activities, including sports, according to Ericsson ConsumerLab's 10 Hot Consumer Trends 2016. Of the international consumers surveyed, more than 50 per cent like the idea of: VR headsets to watch sports from any viewer position; sports practice in a realistic VR setting; and PC and smartphone games with a 360° view.

Winnipeg a must-see


Winnipeg is listed among the Top 20 Must-see Destinations by National Geographic Traveler magazine. Dubbed the "Little Spark on the Prairie," Manitoba's multicultural, multilingual capital city earned its spot on the list thanks, in part, to having hosted games during the FIFA Women's World Cup in 2015.

Look Who's Hosting: Saint John, N.B., will host the 2016 East Coast Games in June… Charlottetown, P.E.I., will host the December 2016 edition of the World Sledge Hockey Challenge… Saskatoon, Winnipeg, Moncton and Quebec City will host Badminton Canada's Canadian National Championship in 2017… Edmonton will host the 2017 Ford World Men's Curling Championship.

Share your event news, case studies or story ideas with the editor at adrenalinmag.ca.
| | |
| --- | --- |
| Job code | Opportunities, training & education |
Team Canada 2018 Program Executive Director, Commonwealth Games Canada
The 2018 Team Canada Program Executive Director is responsible for the overall planning and execution of Team Canada's participation at the 2018 Commonwealth Games in Gold Coast, Australia. Application Deadline: February 29, 2016
Chief Executive Officer, CAAWS
The Canadian Association for the Advancement of Women and Sport and Physical Activity is looking for a
new CEO. The CEO is accountable for the leadership and management of all activities and operations advancing the vision, mission, values and strategic plan of CAAWS Women in Sport Canada. Application Deadline: March 11, 2016