Taking the 'Novel' Out of New Psychoactive Substances
–
Presentation (for teachers/parents)
A father's story

: 'Addiction is an affliction which affects the whole family system'
The Environmental Costs of drug use and addiction
Similar heavy demands on water supplies arise from the large-scale growing of cannabis. According to a 2018 report from Swansea University for the Global Drug Policy Observatory, titled The environmental impacts of the legalisation of Cannabis in California, one cannabis plant requires 23 litres of water per day, which is double that needed by grapes or tomatoes, and this in a state that suffers from chronic droughts and devastating forest fires. Light and heat used to grow legal cannabis in commercial indoor plantations involves an enormous energy requirement at 1 per cent of total US energy consumption, at a cost of $6 billion and resulting in 15 million metric tons of CO2 being emitted. This is the equivalent of emissions from three million cars!
The additional carbon footprint and water utilisation by the still-thriving illicit cannabis industry is unknown. One joint has the same footprint as three kilos of potatoes. In terms of CO2, that means the average joint involves around 2.5kg of CO2 emissions. Those who smoke or eat edible cannabis concentrates and who believe that because they are using 'natural' weed that they are respecting the planet need to be informed that such a delusion is a drug-fuelled fallacy.
For complete articl
e
The Environmental Costs of drug use and addiction – Irish Pharmacist
January 2021
Alcohol and the Coronavirus Pandemic –
Alcohol & Society Report: 2021
Alcohol use may increase the risk of COVID-19 infection and of its severe complications while also causing other medical and social problems that burden healthcare and other services. For complete repor
t
Alcohol & Coronavirus Pandemic
Australians getting drunk an average of 31 times a year and more buying drugs on darknet
Australia was one of the country's most likely to seek emergency medical treatment related to alcohol

Australians were among those most likely to seek emergency medical treatment related to alcohol.

Australians reported getting drunk an average of 31 times per year, more times per year than all but two of 25 countries surveyed, according to the latest Global Drug Survey.

The survey also shows an increase in people acquiring drugs from markets on the darknet worldwide, up to 15% of global respondents, compared with 10.7% in the 2019 survey.
Using Drugs to Cope with Bullying? Victim mindsets, are unhelpful. However, when you pair it with an 'entitlement' mindset, you get a toxic disability!
Be Your Own Hero!
The Art of Community Alcohol Management – Preventing Harms Kit
Cannabis Conundrum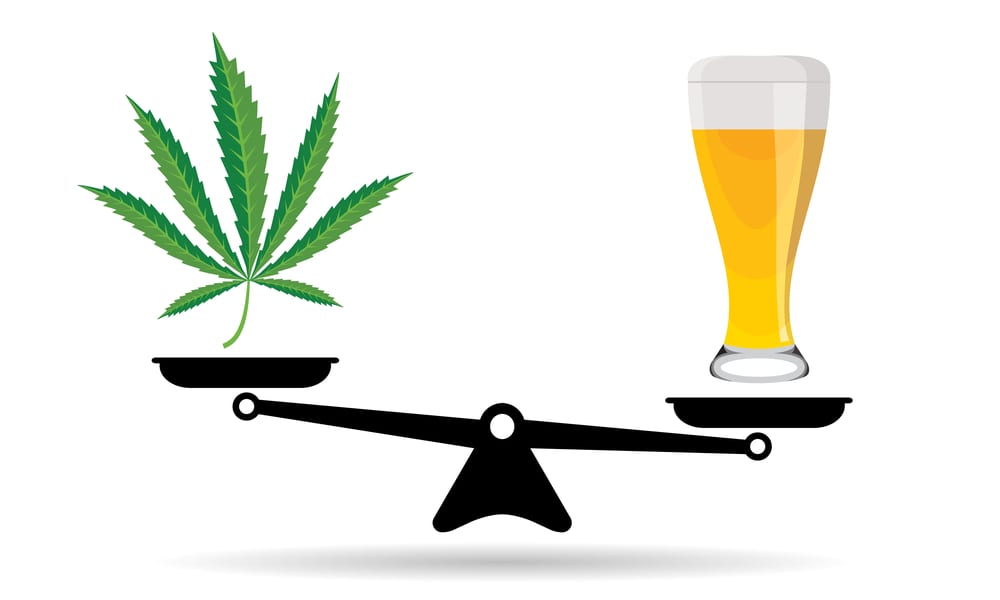 Association of Cannabis Use With Self-harm and Mortality Risk Among Youths With Mood Disorders
JAMA Pediatr. Published online January 19, 2021. doi:10.1001/jamapediatrics.2020.5494
Meaning Cannabis use disorder is common among adolescents and young adults with mood disorders and is associated with an elevated risk of self-harm, overall mortality, and death by unintentional overdose and homicide in this already vulnerable population.
Abstract
Importance Cannabis use and cannabis use disorder (CUD) are common among youths and young adults with mood disorders, but the association of CUD with self-harm, suicide, and overall mortality risk is poorly understood in this already vulnerable population.
Conclusions and Relevance Cannabis use disorder is a common comorbidity and risk marker for self-harm, all-cause mortality, and death by unintentional overdose and homicide among youths with mood disorders. These findings should be considered as states contemplate legalizing medical and recreational marijuana, both of which are associated with increased CUD.
For complete research
JAMA Paediatrics January 2021
Cannabis is NOT a good 'Medicine', but let's not let 'facts' get in the way of a good propaganda juggernaut!
The
Dana-Farber Cancer Institute
and
University of Michigan
report evidence of
toxic chemicals in marijuana smokers
and withdrawal symptoms in most people using cannabis, Australia's University of Queensland showed that
regular cannabis use has harmful effects
and Canada's
University of Montreal
confirmed that
cannabidiol isn't effective
in reducing dependence on cocaine
.
For more go to
Cannabis as Medicine?
Cannabis use in college: Genetic predispositions, peers, and activity participation
Highlights
• Peer deviance is associated with higher odds of cannabis use.
• PRS is associated with higher odds of cannabis use among subjects who never engage with community activities.
• Analyses in African American subjects were inconclusive due to limited portability of the PRS.
• Church activities is associated with lower odds of cannabis use.
Conclusions: Results suggest that community activities may limit the influence of genetic risk, as associations between PRS and cannabis use were only observed among individuals who never engaged in community activities.
https://www.sciencedirect.com/science/article/abs/pii/S0376871620306542
Co-use of alcohol and marijuana and beliefs among teens
New Research in impact of cannabis legalization on teen consumption is predictably concerning. One of the single greatest drug-use promoting mechanisms is
permission.
Parents 'join in' the permission paradigm, simply by following the unchallenged notion that… "if the government made it legal, it can't be all bad – right?"
Findings include:
A significant post-legalization increase in past-30-day co-use in 2016 in counties with the highest retail outlet

density

.

Significant post-legalization increases in perceived risk and parent approval of alcohol and marijuana use.

Legalization and greater retail availability of both marijuana and alcohol were positively associated with co-use among teens, and beliefs favorable to alcohol and marijuana use.
For complete article
https://medicalxpress.com/news/2021-02-co-use-alcohol-marijuana-beliefs-teens.html
Is weed a gateway drug at any age? Frequent users are three times more likely to be heavy drinkers and 20 TIMES more likely to use other drugs - no matter when they start smoking marijuana
Researchers compared people who began regularly using marijuana as teenager and as adults to non-users
People who began using pot as adolescents were 20.4 times more likely to be illicit drug users and 3.7 times more likely to be a high-risk alcohol drinkers
They were also 7.2 times more likely to smoke cigarettes daily and 0.4 times less likely to be in a relationship
Weed users who began as adults were 36.8 times more likely to use illicit drugs, 3.2 times more likely to be heavy drinkers
These people were 7.3 times more likely to smoke cigarettes daily and 0.3 times less likely to be in a relationship
For complete article
https://www.dailymail.co.uk/health/article-9242321/Regularly-using-pot-harmful-effects-age-person-starts.html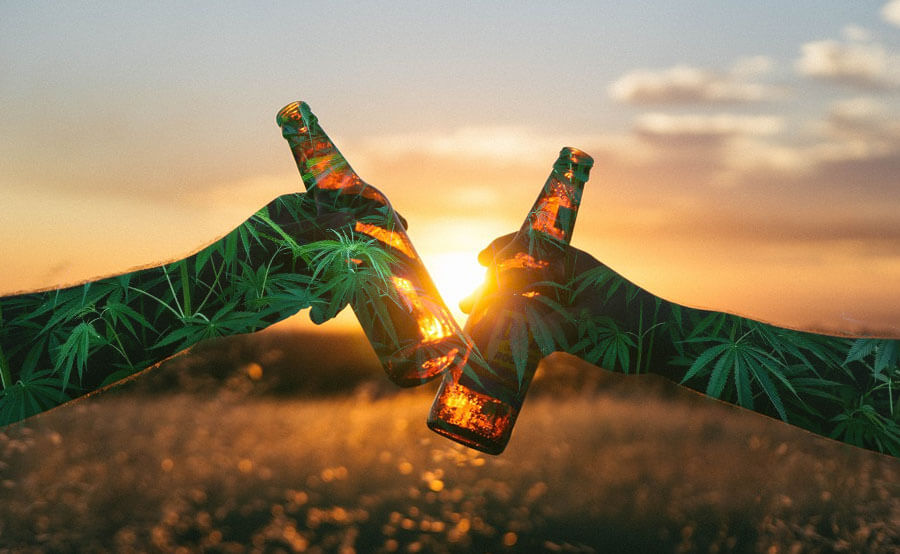 NIH study suggests using cannabis while trying to conceive may reduce pregnancy chances
Women who use marijuana could have a more difficult time conceiving a child than women who do not use marijuana, suggests a study by researchers at the National Institutes of Health. Marijuana use among the women's partners — which could have influenced conception rates — was not studied. The researchers were led by Sunni L. Mumford, Ph.D., of the Epidemiology Branch in NIH's Eunice Kennedy Shriver National Institute of Child Health and Human Development. The study appears in Human Reproduction.
For complete research go to
National Institute of Health -January 2021
With Pot Rules Relaxed, More U.S. Teens Driving While High: Study
50% of U.S. teens who use marijuana on a regular basis admit to driving while high, according to
a new study published in JAMA Network Open
.
The reach these findings, researchers looked at data from the
2017 Youth Risk Behavior Survey
. "Marijuana can impair cognitive abilities that are critical for safe driving," the study's lead researcher Dr. Motao Zhu, an associate professor of epidemiology at Ohio State University College of Public Health said. "This is a serious issue that requires our attention." "Definitely, there's more availability of marijuana from legal channels," Zhu said. "Maybe teens feel marijuana isn't as harmful as they thought in the past."
Read more.

Young-adult compared to adolescent onset of regular cannabis use: A 20-year prospective cohort study of later consequences
Discussion and conclusions: Cannabis users who began regular use in their teens had poorer later life outcomes than non-using peers. The larger group who began regular cannabis use after leaving high school accounted for most cannabis-related harms in adulthood. Given the legalisation of cannabis use in an increasing number of jurisdictions, we should increasingly expect harms from cannabis use to lie in those commencing use in young adulthood.
For complete research go to
https://pubmed.ncbi.nlm.nih.gov/33497516/
For the more robust investigation on Cannabis Concerns
Broad Spectrum epidemiological contribution of cannabis and other substances to the teratological profile of northern New South Wales: geospatial and causal inference analysis | BMC Pharmacology and Toxicology | Full Text (biomedcentral.com)
Co-occurrence across time and space of drug- and cannabinoid- exposure and adverse mental health outcomes in the National Survey of Drug Use and Health: combined geotemporospatial and causal inference analysis | BMC Public Health | Full Text (biomedcentral.com)
Full article: Impacts of cannabinoid epigenetics on human development: reflections on Murphy et. al. 'cannabinoid exposure and altered DNA methylation in rat and human sperm' epigenetics 2018; 13: 1208-1221. (tandfonline.com)
"Even the most rational approach to ethics is defenceless if there isn't the will to do what is right."
-Alexander Solzhenitsyn