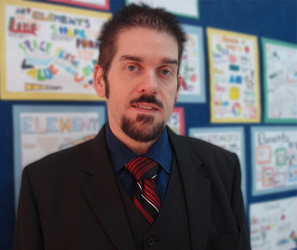 Jase Heap
Hi <<First Name>>,
The New Year is a time for reflection, and thinking about life's biggest questions -- and the most difficult ones.
How can non-theist groups be more inclusive and diversified? What are we overlooking in the #MeToo movement? How do you want to be remembered after death?
We also provide hope. Nontheists have wrestled with and resolved many difficult issues. We celebrate those of 2017 in our 2018 UnitedCoR Wall Calendar, and our writer-in-residence, James A. Haught, takes us back to nontheist celebrities in history speaking out.
How did you spend the winter break? What are your thoughts? Tell us on Facebook and Twitter. Happy New Year!
-Jase
Jase Heap, Executive Director
United Coalition of Reason
Putting the Active in Activism: An Interview with Sean Omar Rivera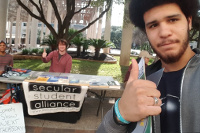 Susan
This week, we interview Sean Omar Rivera, a secular leader from Texas, on political activism, social justice, and more.

African-Americans have suffered under religion, but nontheists can do a lot more to include and reach them.
Doubts of the Famous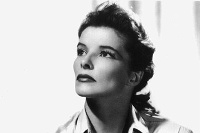 James A. Haught
Our writer-in-residence, James A. Haught, reminds us this New Year that many famous people have been nonbelievers.

It takes courage to speak out. Take heart from those who have!
I, Too, Am Thinking About #MeToo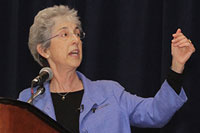 Carol Tavris
With permission, our featured article from Skeptic Magazine this week is by Carol Tavris, co-author of Mistakes Were Made.

She asks, what are the goals of the MeToo movement? How did feminists find themselves in bed with far right purists?
A New Year, a New Cooperating Group!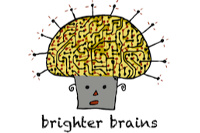 Jase
Our newest cooperating group, Brighter Brains Institute, supports secularism worldwide.

From schools in Uganda, to apostate support in Nigeria, to Appalachia, and more...
A Calendar For All Seasons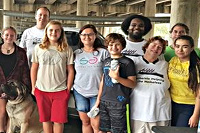 Susan
Happy New Year! Our 2018 wall calendar highlights secular holidays and big conventions.

And you can find even more events on our website and mobile app calendars.
Death and Nontheism: How Do You Want to Be Remembered?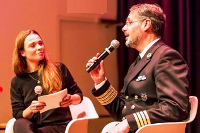 Col. Erwin Kamp
Col. Erwin Kamp gives a soldier's and humanist's perspective on a difficult issue: death.

How do you want to be remembered after you die? We tend to avoid the topic.