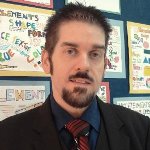 Jase Heap
Hi <<First Name>>,
You're getting this because UnitedCoR is relaunching its newsletter!
Twice a month you'll find content like today's issue, where I report on meeting 11 local CoRs in 14 days.
Kathy Griffin talks atheism, Rhode Island and South Dakota make law, and politicians are trying to force military personnel to swear to God.
And see the special surprise for your group in our announcements section.
-Jase
Jase Heap, Executive Director
United Coalition of Reason
From the Director: CoR on the Road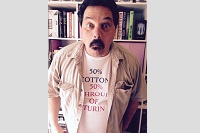 by Jason Heap
After 14 days of meeting eleven CoRs throughout four states, two conferences and clocking over 2,200 miles, taking UnitedCoR on the roads less-travelled revealed hives of activity and local work.
Sinking Noah's Ark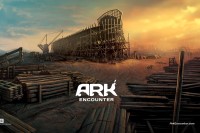 Do you remember Ken Ham's Ark Encounter, and how our two Kentucky CoRs played a significant role to stop him from receiving over $18.25 million in state tax rebates? It seems as if he was serious about taking the State of Kentucky to court. The state was also serious with its 101-page motion to dismiss!
South Dakota Creationism Bill Dies in Committee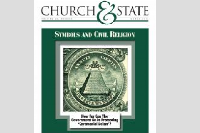 Last month, we wrote about South Dakota statewide CoR's opposition to State Bill 114, an anti-evolution bill that would have mandated the teaching of creationism and intelligent design in science classes. Guess whether they were successful in keeping it from getting out of committee.
Rhode Island Needs to Appeal its Religious Freedom Restoration Act Law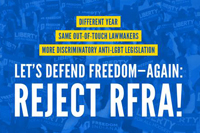 Various local CoRs such as Mid-Columbia CoR have raised their voices in opposition to Restoration of Religious Freedom laws that could be used to discriminate against the LGBTQ community. Rhode Island CoR and Connecticut CoR have also joined this opposition, arguing that America has lost touch with one of its most important historic principles: religious liberty.
Atheists Open Up: What They Want You to Know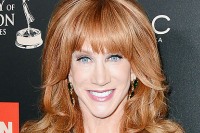 Triangle CoR scored a huge media boost when CNN followed one of their members for ten months, learning what it means to be the friendly atheists next door. CNN followed-up with interviews with BostonCoR's Greg Epstein, Central Arkansas CoRs Jerry DeWitt, David Silverman--president of American Atheists, and an anonymous member of the Clergy Project.
Congressman: There is No Freedom From Religion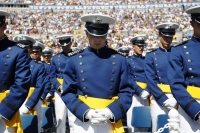 Should members of the Armed Forces be required to swear an oath to God? Our six Texan CoRs have been struggling to keep Rep. Sam Johnson's "Preserve and Protect God in Military Oaths Act 2015" from succeeding.
Announcements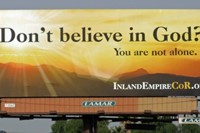 by Jason Heap
Surprise! Guess where you can be listed online now. And we announce some fundraisers and other projects.