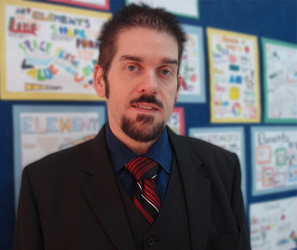 Jase Heap
Hi <<First Name>>,
This week we bring you theory and practice of nontheism.
Our own James A. Haught speaks to the history of science and what happens when religions don't like evidence. And Ron Knapp concludes his essay on the limits of human perception.
Then Iowa CoR and Columbus CoR report on community projects that do good but also bring recognition and acceptance to nontheists.
And we interview Joshua Hyde of the Kansas City atheists about his work with secular-friendly believers.
-Jase
Jase Heap, Executive Director
United Coalition of Reason
Science Always Defeats Religion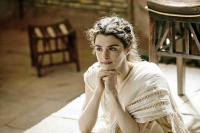 James A. Haught
When scientists make a discovery that religion doesn't like, who wins? Evidence wins every time, in the long term.

James Haught relates some of the history of speaking truth to power.
The Primacy of Perception (Part 2 of 2)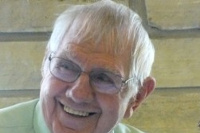 Ron Knapp
In part 2 of his essay on perception vs. reality, Ron Knapp suggests that we create our own worlds.

From the limits of our perception, we make assumptions and creations that aren't always the truth.
Atheist Reunion & Revival Results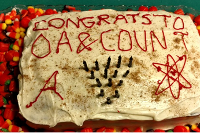 Columbus CoR groups celebrated their 5th and 10th anniversaries last month.

Here's an update on their charitable works and inspirational progress.
American Ethical Union's New Conference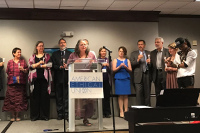 The American Ethical Union announced their 2018 convention, which will have an environmental justice theme.

How do environmental laws, and their absence, effect real people and inequalities of fairness?
Kansas City Atheists: Ethics in Action that Make a Difference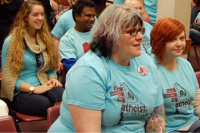 This week, we interview Joshua Hyde, a nontheist activist in Kansas City.

His group partnered with the Micah Ministry, doing good and also building bridges to religious people.
Iowa CoR Helps Schools and Highways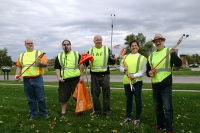 Rory Moe
Rory Moe reports in from Iowa CoR on good deeds that double to bring recognition to atheists.

Their fundraiser for science equipment in schools was a hit! And they've been an Adopt-a-Highway sponsor for 9 years.