By PHW on Oct 16, 2020 11:23 am
The Frequently Asked Questions section of the website is being updated for the new operating procedures at the Shop this year. If you've wondered about how the Shop will function, give the main Holiday House Tour page a look, and if you don't see what you're looking for, visit the FAQ page. If there's still a question you'd like addressed that you don't see there, be sure to contact PHW through any of our social media channels so we can add it to the page.
We also had new items dropped off at the Hexagon House for the Shop this week. Stop by our online storefront to see what's new, including small original artworks by Sky Blue Pink by Phyllis. More will be added soon!
Read in browser »
By PHW on Oct 15, 2020 09:30 am
It was a hotly contested quarterfinal round last week, but in the end Potato Hill Promenade won! The themed tour of early log homes surpassed last year's 275th birthday celebration of Winchester's architecture. Will any tour be able to best the unstoppable Potato Hill? Here is our updated bracket: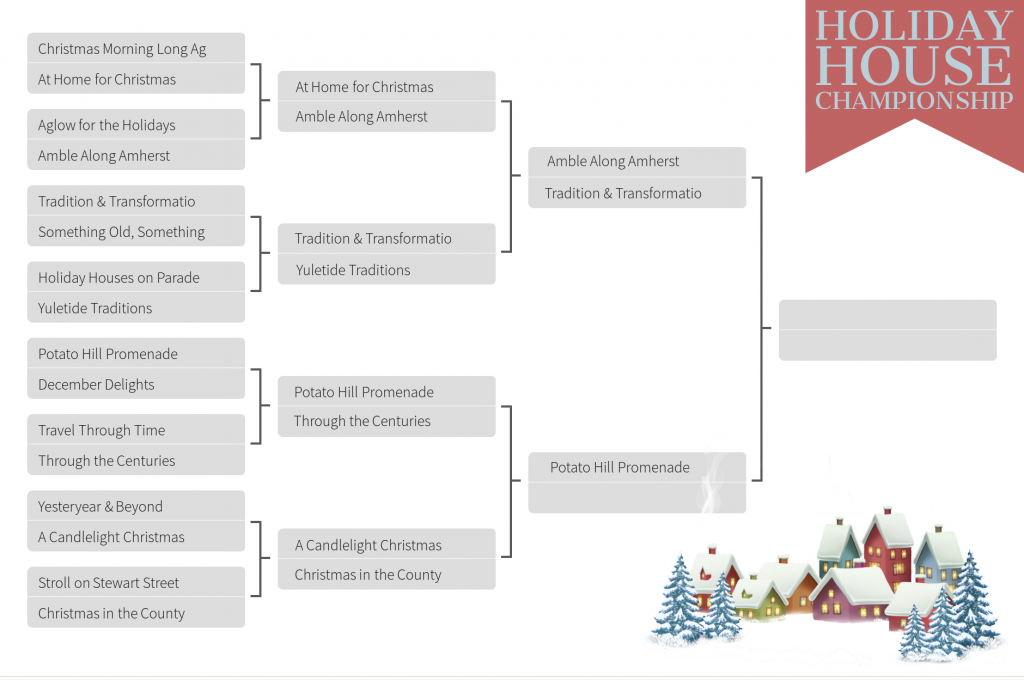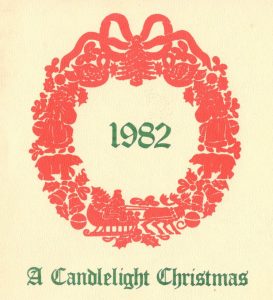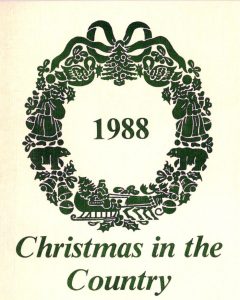 It's time for the last quarterfinal match-up! Which tour will you choose to face down the mighty Potato Hill Promenade in the semifinals? Will it be 1982's A Candlelight Christmas with its mix of South Loudoun Street homes and businesses, or 1988's Christmas in the Country tour of Frederick County homes? You can refresh your memory of the tours at the links, and then cast your vote when you have decided. The choice is yours – but remember to vote before midnight on Wednesday!
Create your own user feedback survey
Read in browser »
Recent Articles: