The new Flex Template for Web, FTW-hourly, is an example of a B2C service marketplace with hourly bookings.
Hi!
To make launching a unique marketplace as fast as possible, Sharetribe Flex comes with a customizable website template called Flex Template for Web (FTW). So far, there has been only one: Saunatime, a fictional sauna rental marketplace.

Saunatime is a great starting point especially for building a marketplace that does daily or nightly rentals. However, marketplaces where booking happens on an hourly basis used to need a bit more development work to integrate time-based availability into their customized version of FTW.

Now, entrepreneurs building marketplaces with a time-based booking flow can get started even faster with a dedicated template. The new Flex Template for Web, FTW-hourly, introduces a fictional marketplace for booking yoga sessions called Yogatime. Just like Saunatime, Yogatime is just a starting point – you have full freedom to customize it to make your marketplace look and work exactly the way you want.
Hourly bookings on Yogatime

FTW-hourly offers a great starting point for any marketplace that uses time-based availability management, whether it's a service, event, or a rental marketplace. The booked slots can be even hours or any other variations of models where a calendar day has multiple separate slots available (you could do 5-minute slots, 30-minute slots, half-day slots, and so on).

In FTW-hourly, the default transaction process introduces a booking flow where the customer chooses a start date, start time, and end time. The date picker only shows dates when the teacher has at least one slot available. The time pickers only show available times. If I book a slot from the teacher's calendar, other customers won't be able to book the same slot. Pricing is calculated automatically based on the number of hours booked.
The default transaction process used by FTW-hourly comes with a set of example email templates that display booking times and pricing correctly.

Manage default schedule and exceptions to that schedule

Each provider can set their default weekly schedule. For example, some providers might work from 9 to 17 with a lunch break from 12 to 13. Others might do evening shifts, or only work during weekends. FTW-hourly allows the teachers to set their availability plans for each weekday.
Sometimes a teacher might have an exceptional schedule. For instance, they might want to take a two-week holiday during which the need to block their calendar. Or, they might want to take a morning off next Tuesday or work a bit later next Thursday. FTW-hourly allows them to add and remove such exceptions easily.
Handle timezones

When you're working with hourly bookings, you need to take time zone into account. This is the case especially when your marketplace operates on multiple time zones, which means your customer and provider might be in different time zones at the time of the booking.

FTW-hourly introduces a new library for handling time zone information. It also helps you take into account things like daylight saving time.

Give it a spin!

To start using FTW-hourly, it's recommended first to read the background article. The next step is to use the Flex CLI to add a new transaction process preauth-unit-time-booking to your marketplace (FTW-hourly uses this example process by default). After that, you can clone the FTW-hourly repository and follow the instructions in its readme.

If you have already started customizing the earlier Flex Template for Web for your marketplace and want to switch to FTW-hourly, it's important to proceed carefully to avoid conflicts. The background article explains the differences between the two templates, and the support team is happy to help you further.

We'd love to hear your feedback about Yogatime. You can share your experience by replying to this message.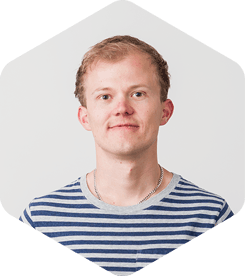 On behalf of the Sharetribe team,
Juho Makkonen
CEO, Sharetribe
P.S. If you have any questions, just reply to this email and we'll get back to you as fast as lightning! ⚡️