Dec 23, 2016 05:27 am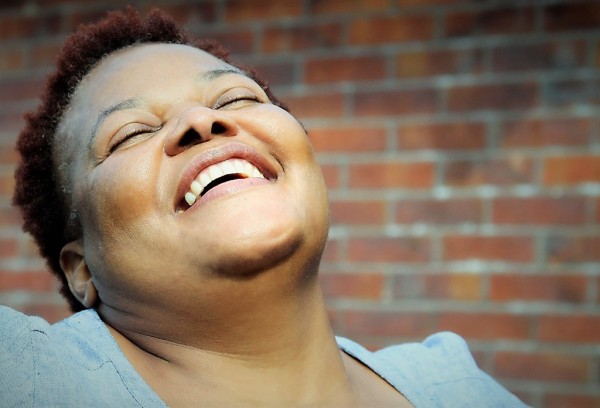 TODAY'S ADVENT REFLECTION FOR THE 4TH FRIDAY OF ADVENT, 2016
Working on a college campus is inspiring. You are surrounded by young, energetic students who are here to learn and grow. But I have an interesting observation about these same students. I am amazed at their uncanny ability to walk between classes with their heads down, staring at their ever-present smartphones, a mere eight to 10 inches away.
These students seem to have developed a sort of "forward peripheral vision" that allows them to avoid collision with like-minded students; even with both in their heads-down-walk, they each veer slightly off course, without even looking up.
But not to just pick on the students, the next time you are at an airport waiting for your flight, take a look at how many people have their eyes firmly affixed to their smartphones, oblivious to what is going on around them.
The response for today's responsorial song, Lift up your heads and see; your redemption is near at hand, seems to prophetically address this very phenomena, even to the last words, at hand.
While it is easy to judge those who are transfixed in what I call the "eight-inch stare" and conclude, "they need to get a life, to interact with those who are around them or to just put the darn thing in their pocket and enjoy God's creation and the wonderful world around them," where do we have our heads? What is our focus? What are we looking at? What path are we on?
This Advent season, have we been immersed in the online and print ads for the must-have Christmas presents, or are we taking the time to look at the path the Lord has laid out for us to follow each and every day?
Are we open to God's constant presence around us and his desire to guide our each and every step, mindful that "paths of the LORD are kindness and constancy toward those who keep his covenant and his decrees?"
So just what should we do?
For starters, the obvious.
We can take time to unplug ourselves from the computer and smartphone. Then, as we practice the Daily Examen, reflect on God's presence in our lives and, more specifically, the path we are walking and where we are headed. Realize that God's presence with you is not just at Mass or while you are reading this reflection, but with each and every step we  take on our journey called life. We can be grateful for the gifts which we have received and will receive today, be it the kind word from a co-worker or friend, or the love we receive from members of our family. Thank God for His steady, guiding hand as we walk our chosen path.
Our Advent season is about to end and the wait for the Christ child will soon be over, but that does not mean that we should stop finding time to quietly and humbly serve those in need, or neglect to always seek justice. To the contrary, the celebration of His birth should focus us and cause us to recommit our efforts to follow the path God has set before us and wants us to follow, each and every day.
Maybe all we need to do is lift up our heads.
[Throughout the 2016 Advent season, we will be bringing you posts from a variety of writers. Our hope is that each of these will be a meaningful way for you to slow down, pray well, and prepare for the coming of our Lord. Today's blogger is Steve Schler, senior philanthropic advisor at Creighton University. He says, "I do not participate in social media websites so posting my personal interpretation about what the readings mean to me is a novel experience for me. However, being required to put pen to paper forced me to become more reflective about what God is really trying to say to me and this has helped me in my daily prayer life – to slow down and let the Word of God dwell within me instead of racing through the daily devotions." Today's reading can be found here.]
© Diocesan Publications, 2016
Read in browser »
Dec 22, 2016 09:35 am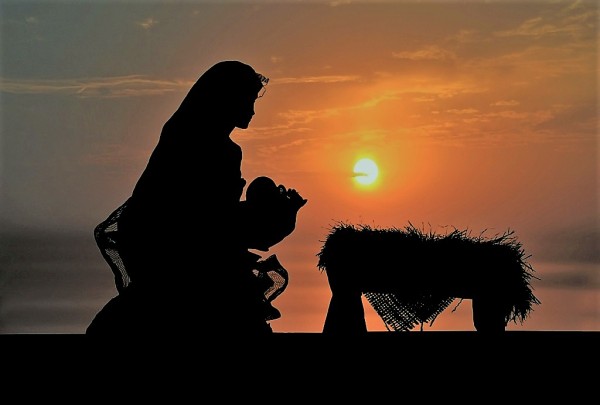 TODAY'S ADVENT REFLECTION FOR THE 4TH WEDNESDAY OF ADVENT, 2016
He himself bore our sins in his body on the cross.—1 Peter 2:24
I arrived at a car accident the other day before the police did. As I walked past the wreckage I fully expected to see someone dead, or nearly. The side of the car was split open, its parts spilled everywhere, the axle exposed and wheel far from the wreck, a pool of gasoline forming on the ground.
Thankfully (and maybe miraculously) the passengers looked like they'd be okay. The driver, a young man, was sitting beside the car bleeding heavily from the head, but he was stable. The girl who had been in the passenger's seat was okay, too, aside from minor lacerations and obvious shock.
Witnesses said he had been going 80 in a 45, and had almost killed someone in the oncoming lane before he swerved into a wall.
As cops, ambulances, and firemen arrived at the scene, I wondered what caused such recklessness? That kind of driving is usually an expression of something wrong in the heart.
Was he driving like a maniac to impress a girl? Was he in a fight with her? I wondered if he was willing to risk his life that day because he's angry, or places a cheap price tag on his own life. Maybe because he's angry at his dad. Maybe he's angry at his dad because his dad was distant, perhaps because his grandpa was abusive to his dad, perhaps because his great-grandpa was an alcoholic, and maybe that's because . . .
And it struck me: the generational impact of sin, the web of pain we all weave through our self-centeredness, is staggering. Maybe in two hundred years some young man will end up swerving into oncoming traffic because I yell at my kids too much. No sin is committed in isolation. And anyone who flaunts the fact that they have "no regrets" is either ignorant of their connectedness with humanity or doesn't care if they hurt others.
So how do we look straight on at the weight of sin, humanity's sin and our own, and not crumble?
When Jesus was crucified we saw all that is worst about the human condition converging on one man. Political factions, shirking of responsibility, good ol'-fashioned bloodlust, manipulation in the name of religion.
"Yet in thy dark streets shineth the everlasting light."
Look closer. Look into the center of the wreckage. In midst of the dust and the blood there are open arms. The tenderness of Bethlehem completed in the self-giving love of the cross. The antidote for sin: Mercy. And more, we see the example for how we're to embrace the brokenness in others, and in ourselves.

Chris Stefanick  is an internationally acclaimed author and speaker, who has devoted his life to inspiring people to live a bold, contagious faith. Archbishop Charles J. Chaput, OFM Cap calls Chris, "one of the most engaging young defenders of the Christian faith on the scene today."  Chris is also the founder of Real Life Catholic, a Denver-based non-profit which operates as the headquarters for Chris's various initiatives. Above all, Chris is proud to be the husband to his wife Natalie and father to their six children. To learn more about Chris's work, please visit: www.RealLifeCatholic.com.
© Diocesan Publications, 2016
Read in browser »
Continue Reading...