---

KTRS Personality Spotlight
Bob Hardcastle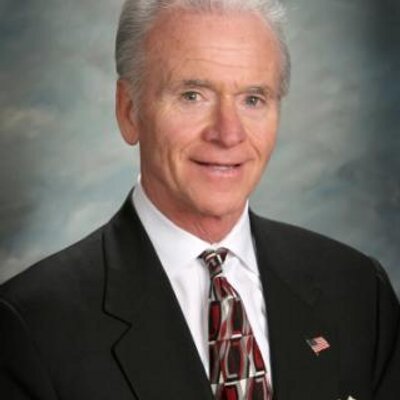 Bob Hardcastle is the host of Money Talk radio here on KTRS 550AM and the President of Delta Investment Services, Inc. At Delta, he offers his clients a full range of services including, financial planning, portfolio reviews, and investment management. Here on the show, he aims to help people "feel more comfortable with their money." Bob Hardcastle's Money Talk has been airing for 32 years. He is the author of four books, "Hardcastle's Money Talk"; "21st Century Wealth" and "Money Minutes – How to Grow and Manage Your Money One Easy Idea at a Time" and "College Baseball and Other Shenanigans". Bob is an annual "Miracle Worker" for the St. Louis Variety Club Telethon, a supporter of the Alzheimer's Association and holds a place in the St. Louis Amateur Baseball Hall of Fame. Registered Representative of and securities offered through Berthel Fisher & Company Financial Services, Inc. (BFCFS). Member FINRA/SIPC. Investment advisory services offered through BFC planning, Inc. Delta Investment Services, Inc., BFCFS, and BFC Planning, Inc. are independent entities.
Around the Station!
Join our Father's Day Contest featuring G&W Meat HERE

Mike Ward, Founder of Ward on Wine, joins Heidi Glaus on Fridays during the Guy Phillips Show to educate the KTRS listeners on Paring Wine With People.


Pat Blassie, President of Altair Travel & Cruises, joins Heidi Glaus for a new show, The Altair Travel Show! Sundays at 4pm.


Greg Belger of Safe Harbor Finance joins us for a new finance show on Saturday's from 2-3pm.
The Big 550 encourages all to support your local businesses in this hard time. If we don't treat them as family now, they may not be able to treat us as family later. Our local businesses and charities are the backbone of our communities. It's important we stand together.
---
Not making your typical comment? That's okay. You can stream your favorite KTRS shows anytime by visiting KTRS.com/stream or clicking HERE to Download our iOS App.

For up to the minute updates on news, sports, weather, and happenings at the station, make sure to subscribe to our text line at 84126.
Stream us live on KTRS.com or download our new app on iOS or Android at KTRS.com/app.
Instagram, Facebook, Twitter @550KTRS